SAVE THE CHILDREN MAKES SIGNIFICANT INROADS TOWARDS PROMOTING ROAD SAFETY FOR CHILDREN THROUGH OUR 7% PROJECT
Bangkok, 14 July 2016 – Save the Children Thailand and 11 organisations from public, private and civil sectors signed a road safety Memorandum of Understanding (MOU) to formalise cooperation in working towards safer roads for children. The parties to the MOU include Ministry of Education, Ministry of Transport, Royal Thai Police, Road Safety Group Thailand, A.P. Honda, CSIP, RVP., Co., Ltd. and Sub-panel on Road Safety System Reform, the National Reform Steering Assembly, among others.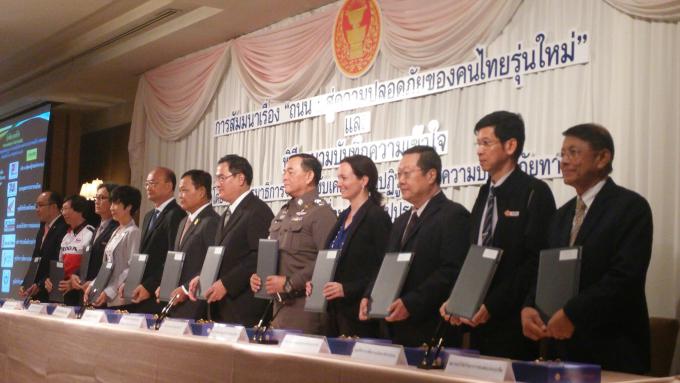 The Minister of Education, Gen Dapong Ratanasuwan, joined the event and signed the MOU himself denoting an official commitment towards safer roads for the country's next generations. Making road safety promotion a personal commitment, the minister emphasized the importance of incorporating road safety into national curriculum with lesson learned and best practices from local and international agencies as the foundation while also seeking to forge cooperation with various multi-disciplinary agencies in this mission.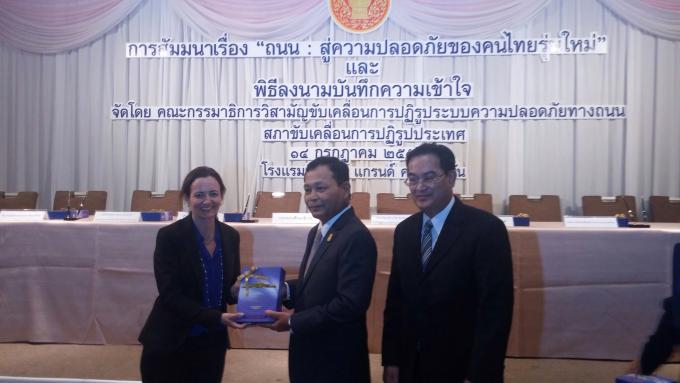 Along with a number of road safety agencies at in the event, Save the Children held the 7% Project exhibition which attracted attention from educators, students and policy-makers alike. Showcasing the success of the project, the SC exhibition team presented the minister of education and high-level policy makers with the road safety toolkit and other educational materials. At the event, the 7% Project and its activities were recognised with significant opportunities for cooperation towards national road safety being nurtured with the like-minded practitioners and campaigners.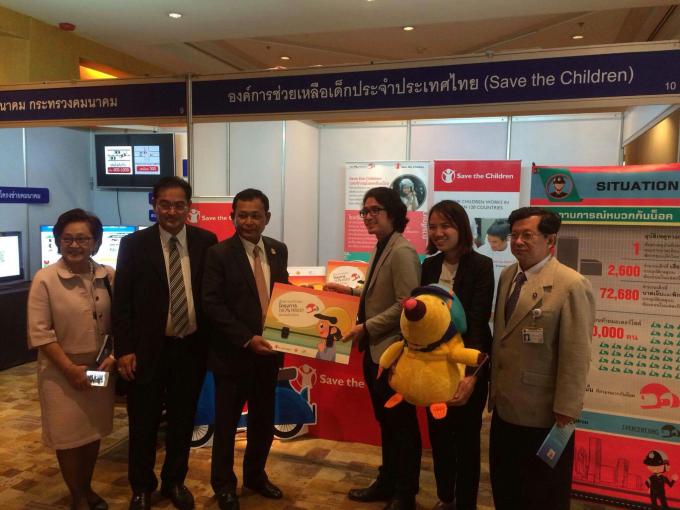 The event was celebrated as an important milestone which saw an admirable collective effort from all sectors and Save the Children, with unwavering commitment, will continue working towards the goal of ensuring child road safety.