THE FROZEN EDUCATION
"During COVID-19 lockdown, education was also locked and frozen. We have a total of about 300 students from grade 7 to 12, and I was able to cover only 50% of the lessons through online classes, which I knew that it was not enough preparation for them for the final examination."
Ni Doh Stoo who is the teacher at Mae La camp told us what happened back when the schools in the camps were forced to close due to the COVID-19 outbreak.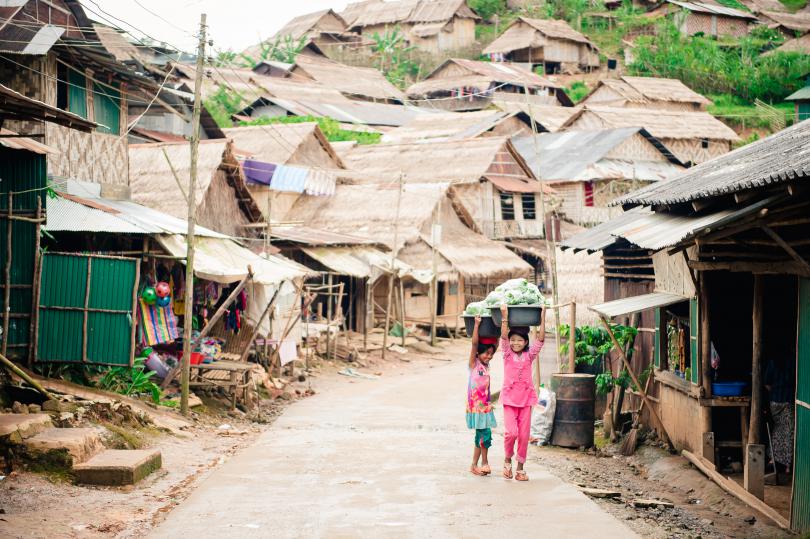 Mae La camp is one of the nine refugee camps in Thailand, located in Tha Song Yang District, Tak Province. It is the largest refugee camp in Thailand with more than 50,000 people, and increasing numbers annually. The camp has already been facing great challenges prior to the COVID-19 pandemic, especially since refugee education was already in an emergency; with the absence of the quantity and quality of teachers in the camps, lack of education recognition both in the Thai and Burmese education systems, and insufficient education material to support learning. COVID-19 pandemic, therefore, was the final nail in the coffin that brought education in the camp to the worst.
Like many others, Monday, Win Noh, and Thaw Poe moved to Mae La camp in 2006 when they were very young due to political conflict in Myanmar. While moving to the camp was not the best way to find an income, with the emergencies and economic collapse in Myanmar their parents were left with no many choices.
There were limited job options in the camp, Ni Doh Stoo stressed that lacking guidance and poverty to pursue higher education, resulting children ending up leaving schools and doing only available jobs in the camps like teachers, missionaries, or camp staff.
"Online learning at home is difficult. It's not as effective as attending in the classroom that encourages an environment to support your learning. In the classroom, you can ask your teachers or see them after class when you're struggling. There are many challenging issues in online learning such as stability of internet connection, and visual and audio quality which make an online class very difficult for me to follow. Besides, internet in the camp comes with a cost with paying monthly around 150-200 Thai Baht."
Education during the COVID-19 pandemic was very tough and suddenly had been frozen for a while. Most students were forced to learn from home with online learning due to the school's closure. With limited access to decent internet connectivity, lacking learning devices (smartphones, laptops, tablets), and an unsupportive learning environment. It was very hard for many students including Monday to concentrate on online classes and get the most from those lessons.